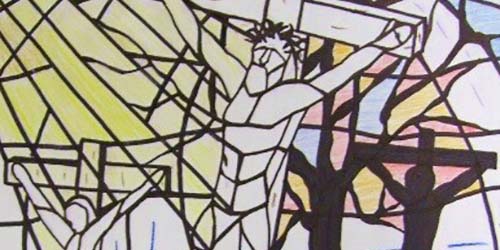 We take great passion in our design process, whether for a private home, commercial setting, or religious institution. We take the time to listen and talk with our clients to understand their needs so we can bring their vision to life. We believe the design process is the most important aspect of a stained glass project.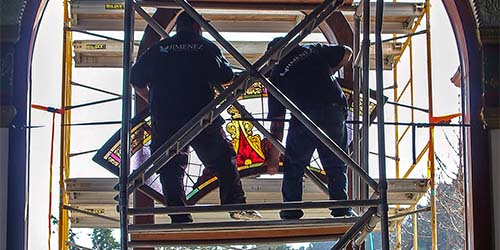 Our studio will not only install all completed projects, we will also remove windows, perform repairs and reinstall entirely with our own crew. We focus on delivering a professional inclusive service.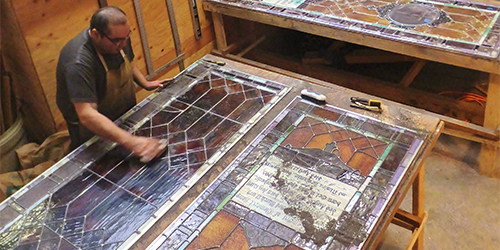 We consider all matters concerning stained glass window restoration to be a unique and challenging opportunity. At Jimenez Studios we believe in returning your stained glass windows to you exactly the way they were first built and installed. This means we only replace and repair what absolutely needs our attention. We do this because we want your window to remain virtually unchanged but with the rejuvenation, strength and durability to last another 100 years. We work attentively to give our clients knowledgeable and honest appraisals.
View all our services
From classes to retail services, we offer much more.
Get in Touch
Ready to get started? Need more information on how we can make your vision a reality? We'd love to hear from you.
What our clients are saying
Thanks again Art. You've created a masterpiece for me and installed it in a very professional manner. I couldn't be happier with the work you've done.