At Jimenez Studios, creating exquisite handmade stained glass is our passion
Jimenez Studios is a full service architectural and stained glass art studio. Working at any scale from small residential projects to large buildings and restorations. We work closely with our clients in order to achieve their visions and aspirations for the project. Our desire is to bring joy and enlightenment to the eyes that fall upon Jimenez Studios' creations. When you love what you do you pay attention to detail while creating an awe inspiring, one of a kind piece of art.
Jimenez Glass Studios was founded by Artemio Jimenez, an artist whose journey in stained glass began in 1995 where he worked for a prestigious stained glass company in Northern California. There, his passion for stained glass design and creation grew. Over time, his talents were recognized. His promotion to general management gave him the insight and confidence of operating his own company. Artemio went on to earn his Bachelors of Arts in Interdisciplinary Studies at California State University, Humboldt, where he specialized in business, communications and art.
Jimenez Stained Glass Studio
Established November 30th 2009.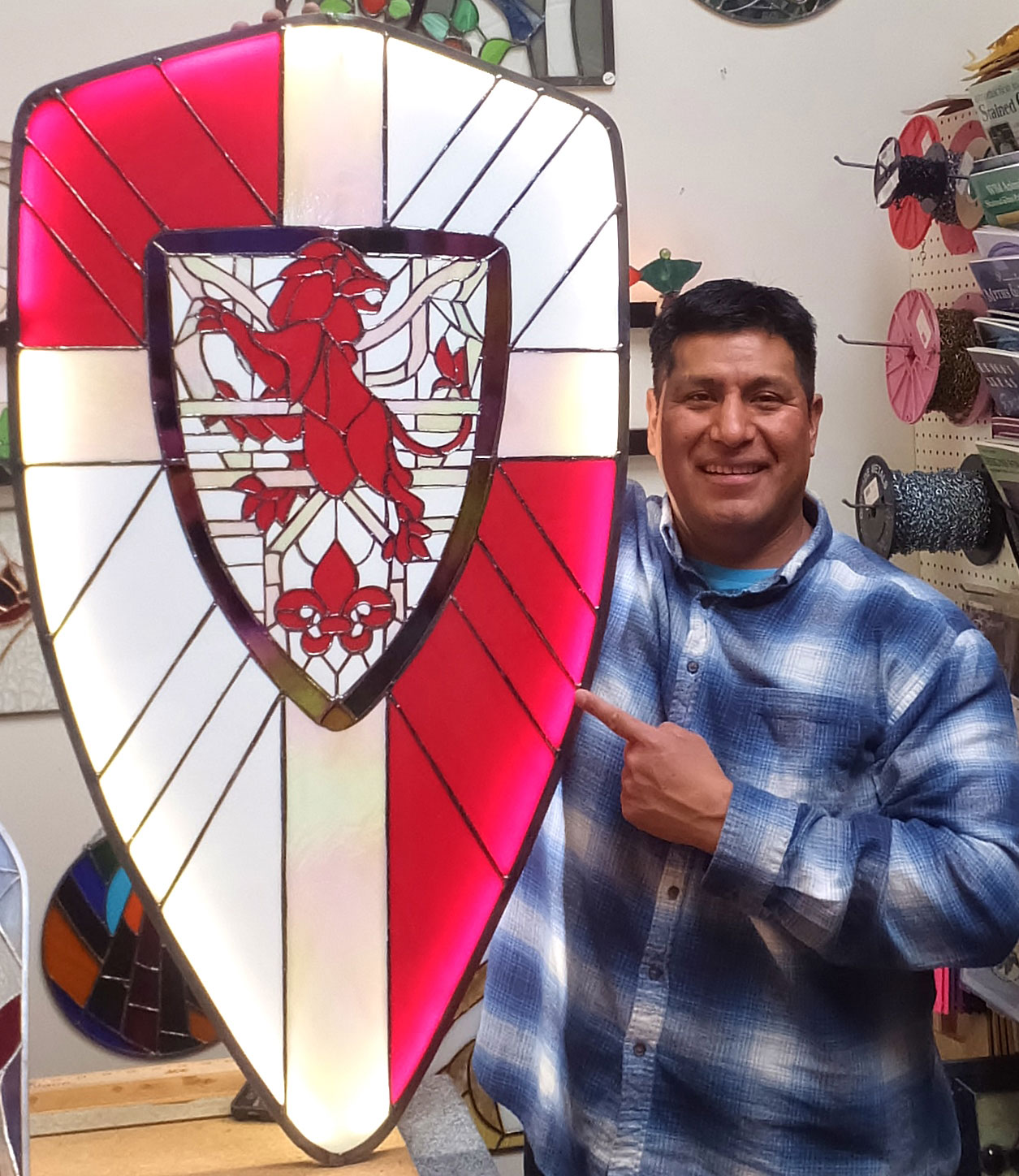 Our experience with Mr. Jimenez throughout the entire course of our interaction with him, including follow up to make sure of our satisfaction (as well as his own satisfaction with how the windows were holding up over time) has been exemplary.