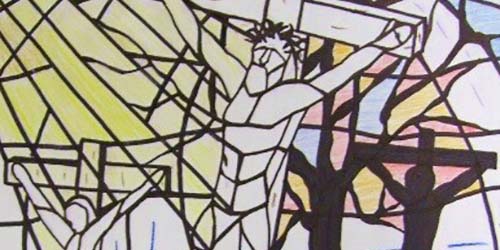 We take great passion in our design process, whether for a private home, commercial setting, or religious institution. We take the time to listen and talk with our clients to understand their needs so we can bring their vision to life. We believe the design process is the most important aspect of a stained glass project.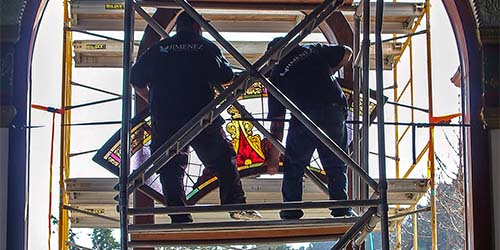 Our studio will not only install all completed projects, we will also remove windows, perform repairs and reinstall entirely with our own crew. We focus on delivering a professional inclusive service.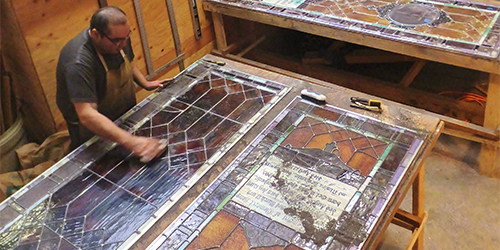 We consider all matters concerning stained glass window restoration to be a unique and challenging opportunity. At Jimenez Studios we believe in returning your stained glass windows to you exactly the way they were first built and installed. This means we only replace and repair what absolutely needs our attention. We do this because we want your window to remain virtually unchanged but with the rejuvenation, strength and durability to last another 100 years. We work attentively to give our clients knowledgeable and honest appraisals.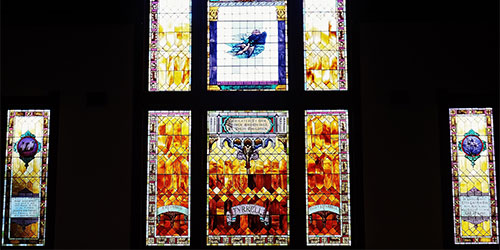 Jimenez Stained Glass Studio has a passion for scripturally-inspired stained glass, and works closely with clients during the design process in order to create a unique atmosphere for worship. Our passion is not only to create beautiful stained glass, but to use this medium to translate the scriptures in a way that would unlock the "passion" of Gods heart.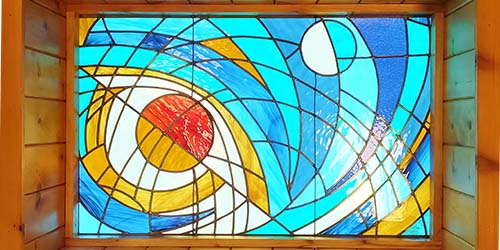 Wishing to add stained glass to your home as a contemporary or modern design solution for privacy and elegance? Many of our clients now enjoy the beauty of distinctive stained glass that adorn their entryways, bathrooms or home offices.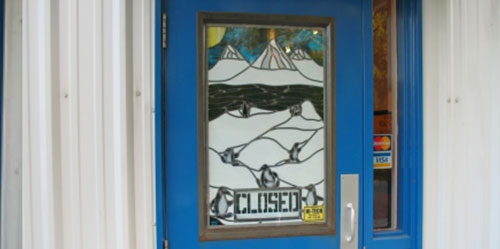 Stained glass is synonymous with places of worship. However, adding stained glass to your office or retail space, such as a company logo or an artistic expression of your product and service, accentuates the exclusiveness of your business. A beautiful stained glass window can enhance any space, while at the same time creating privacy.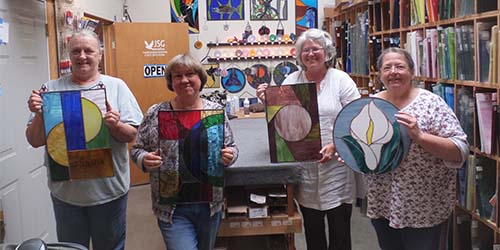 Come learn the art of stained glass design and construction during our introductory 20 hour stained glass course. Contact Jimenez Studios for more information on our classes, including schedules and a tools and supplies list. When class is finished, students will have the necessary skills and materials to continue the craft at home.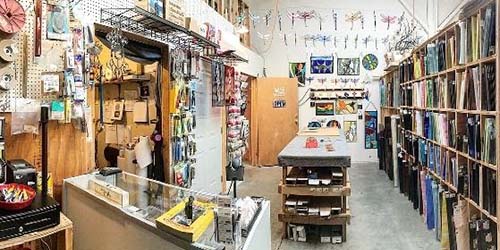 Come visit Jimenez Studios retail store. We offer a complete line of stained glass tools and supplies along with a wide variety of glass for the hobbyist and artist.
Ready to get started?
Ready to get started? Need more information on how we can make your vision a reality? We'd love to hear from you.